7.62x51mm ammo Product Overview
Winchester Service Grade ammunition was developed to provide excellent performance at an affordable price for the high volume shooter. Featuring high quality Winchester components, this ammunition delivers outstanding reliability. This ammunition is loaded with a Sierra Matchking bullet for accuracy. Reliable, affordable loads for the high-volume shooter. Whether for practice, target shooting or training exercises, Service Grade ammunition is a superb choice for high volume shooting.  This ammunition is new production, non-corrosive, in reloadable brass cases.
Sierra MatchKing bullets have very thin jackets and are held to exacting tolerances in diameter and weight. These Hollow Point Boat Tail bullets have a small meplat to produce a higher ballistic coefficient. Their accuracy has been acclaimed worldwide and they have been used to win more target competitions than all target bullets from other manufacturers combined. The 30 Caliber 175 Grain MatchKing was developed along with military experts for use in the M21, M24 and M40A1 sniper systems. It then generated a large amount of interest by long range competitive shooters due to its high ballistic coefficient and ability to remain supersonic at 1000 yards out of a 308 Winchester.
Features
Match grade bullet for accuracy
Sealed primer pocket
Reloadable brass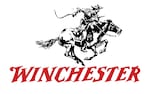 Made In United States of America
Specifications
7.62x51mm ammo
Product Information
| | |
| --- | --- |
| Cartridge | |
| Grain Weight | |
| Quantity | |
| Configuration | |
| Muzzle Velocity | |
| Muzzle Energy | |
| Bullet Style | |
| Bullet Brand And Model | |
| Lead Free | |
| Case Type | |
| Primer | |
| Corrosive | |
| Reloadable | |
| G1 Ballistic Coefficient | |
| Sectional Density | |
| Velocity Rating | |
| Country of Origin | |
Delivery Information
1.230 Pounds – 31.230 Pounds
Yes

 Cannot ship via air
 Cannot ship via USPS
 Cannot ship to PO Box
Product #: 470721
Manufacturer #: SGM118LRW
UPC #: 00020892230545
You must be 21 years or older to order ammunition. Ammunition must ship UPS ground. Due to safety considerations and legal/regulatory reasons, Ammunition may not be returned. Please check local laws before ordering. By ordering this Ammunition, you certify you are of legal age and satisfy all federal, state and local legal/regulatory requirements to purchase this Ammunition.
Item Info for Winchester Service Grade 7.62x51mm ammo NATO 175 Grain Long Range Sierra MatchKing Boat Tail Hollow Point Brass Centerfire Rifle Ammunition
Highlighting match-grade projectiles and a gag speed of 2,620 ft/s, Winchester 7.62×51 ammo is intended for long-range execution anyplace you really want it. This metal cased .308/7.62 NATO Ammo is stacked with incredible M118 Serra MatchKing slugs that are ideally suited for long-range serious shooting occasions. The 175 gr MatchKing boat tail empty point (BTHP) projectiles convey a level direction that is wind-impervious to give high exactness over longer distances. Get a case of Winchester Service Grade 7.62 x51 ammunition today for greatest execution on long-range rifle targets.
Details for Winchester Service Grade 7.62x51mm NATO 175 Grain Long Range Sierra MatchKing Boat Tail Hollow Point Brass Centerfire Rifle Ammunition:
Caliber: 7.62x51mm ammo NATO
Number of Rounds: 20
Shot Type: Long Range (M118LR), Sierra MatchKing Boat Tail Hollow Point (BTHP)
Shot Weight: 175 grain
Cartridge Case Material: Brass
Gag Velocity: 2620 ft/s
Bundle Type: Box
Preliminary Location: Centerfire
G1 Ballistic Coefficient: 0.496
Bundle Contents:
Winchester Service Grade 7.62x51mm NATO 175 grain Long Range (M118LR) Sierra MatchKing Boat Tail Hollow Point (BTHP) Brass Centerfire Rifle Ammunition